Organic Belgian Chocolate & Specialties
Nirvana chocolate is made in Belgium with respect for nature and respect for cocoa farmers. By paying a fair price for cocoa, sugar and valuable ingredients, you and Nirvana lend a hand to farmers in the Southern Hemisphere through fair wages, as Nirvana only uses Fair Trade Certified cocoa. Nirvana also uses Organic certified cocoa, and for inclusions, combines with only carefully selected organic ingredients  to create their chocolate bars.
Nirvana also offers a large specialty selection, including Marzipan, Pâtes de fruits (or fruit jellies), Holiday chocolates and assortments, also available in bulk containers.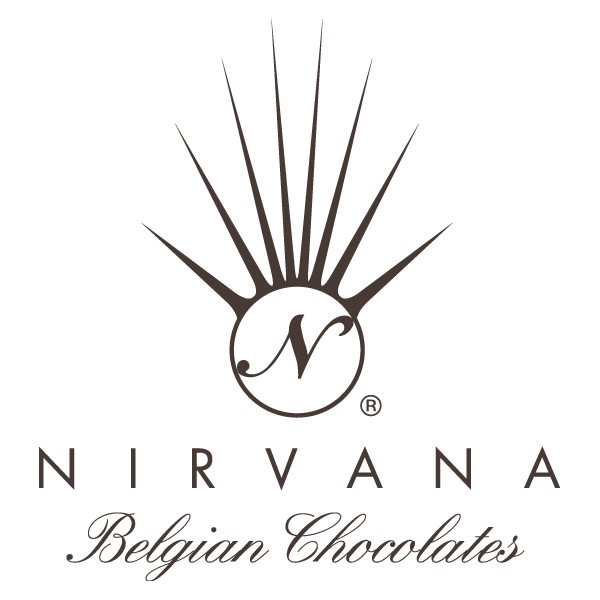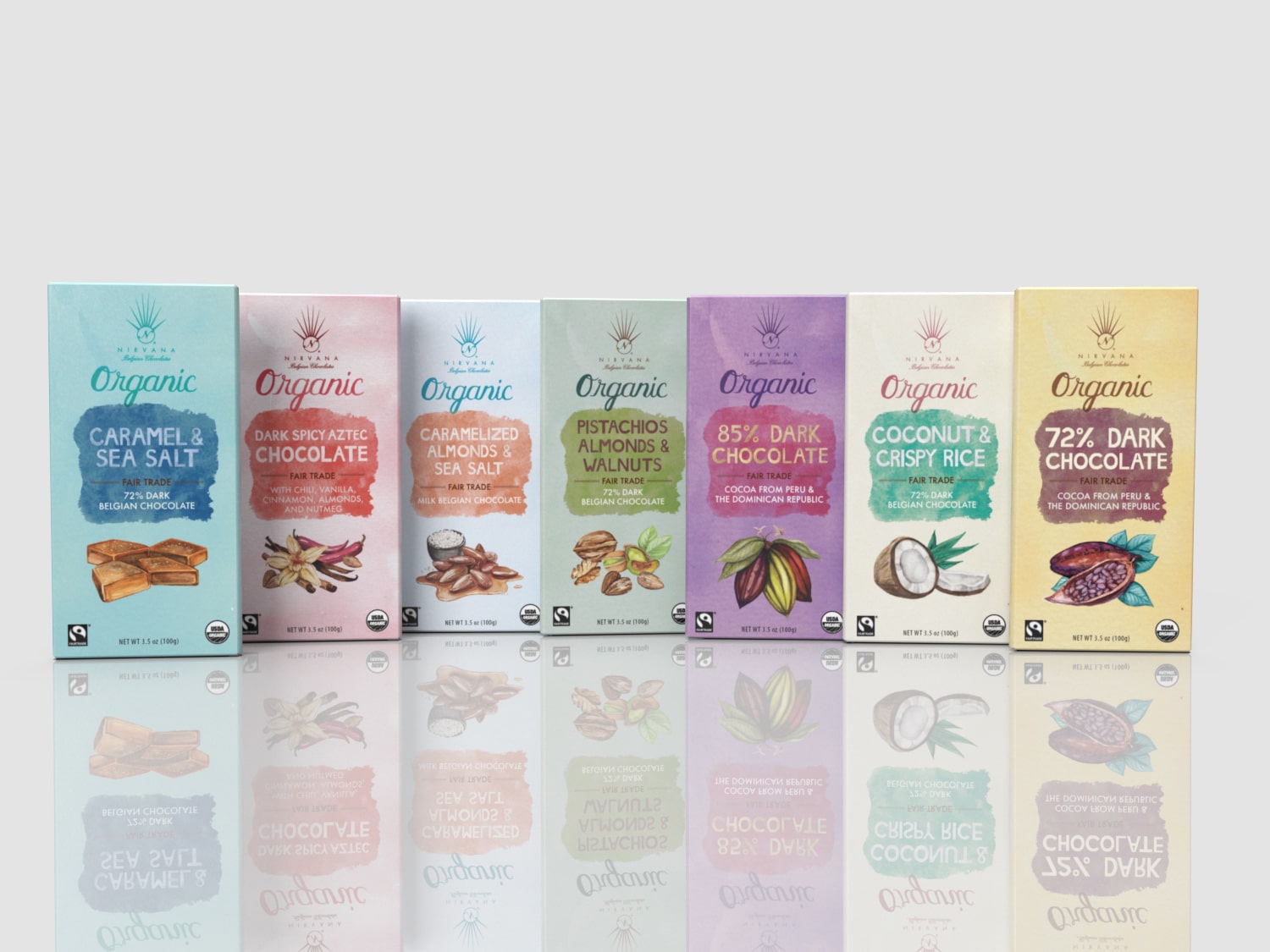 Chocolate Bars & Minis
Beautiful on the outside and irresistible on the inside. Nirvana Organic and Fair trade Bars are the perfect union of pure, rich organic Trinitario cocoa beans and distinctive ingredients for an irresistibly smooth taste. Also available are minis in dispensar containers.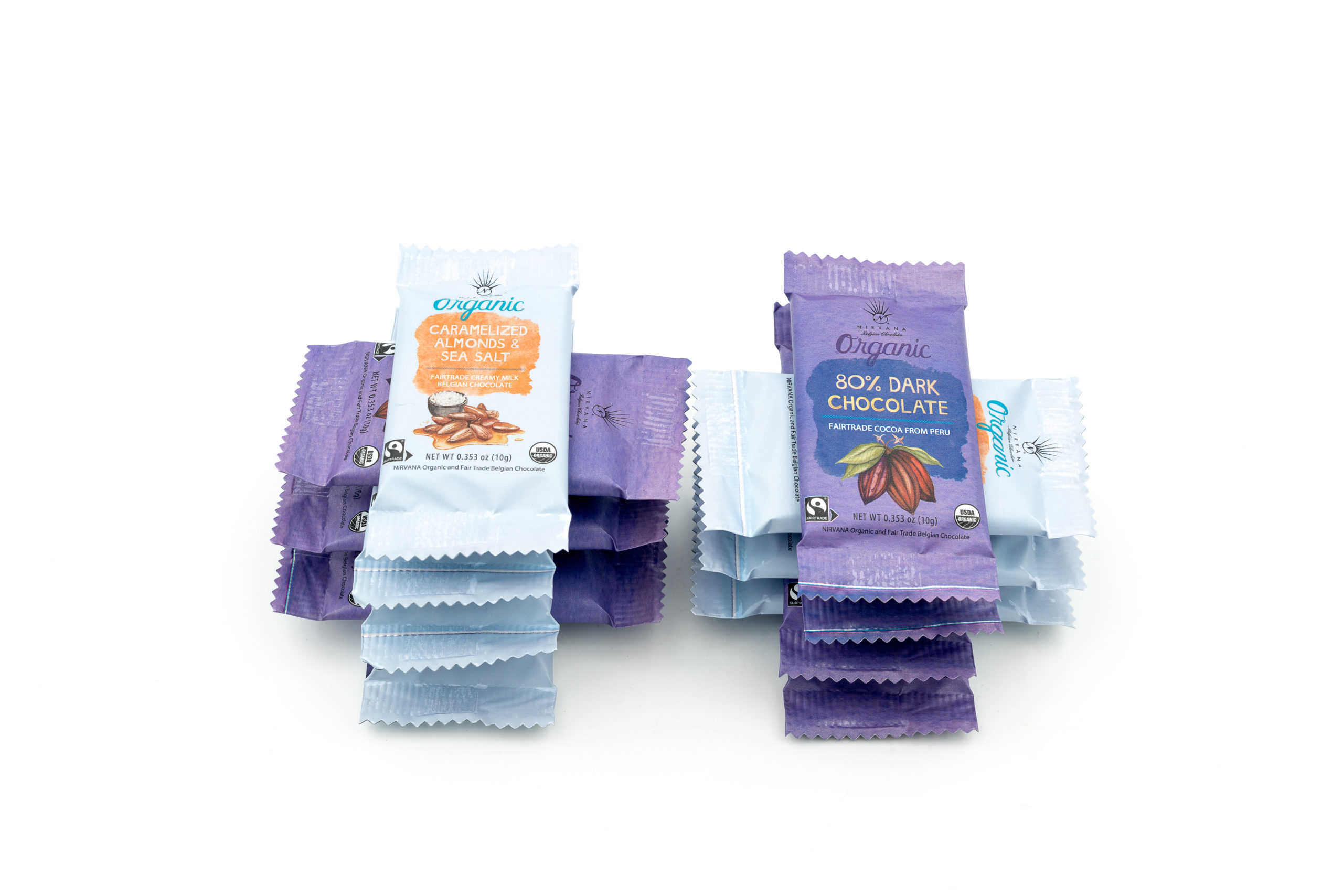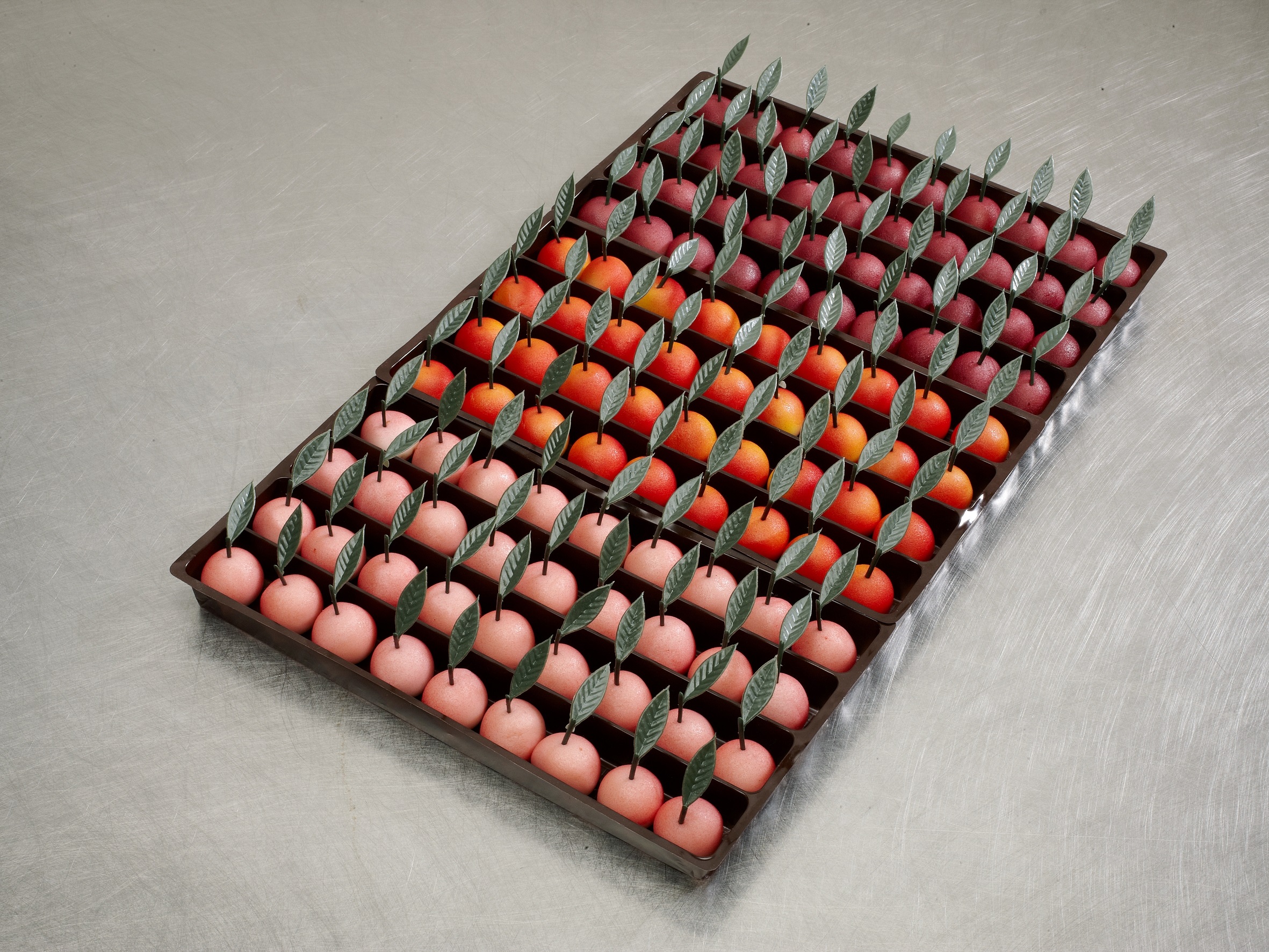 Bulk Marzipan, Pâtes de fruits & Truffles
Made with rich, pure almonds, these popular marzipan selections are made according to the time-honored artisanal methods and hand-decorated with all natural colorants. Similarly, the Nirvana fruit jellies (Pâtes de fruits) are made with only pure fruit ingredients. Numerous selections are available in display and bulk format, along with an array of bulk cases of Belgian chocolate truffles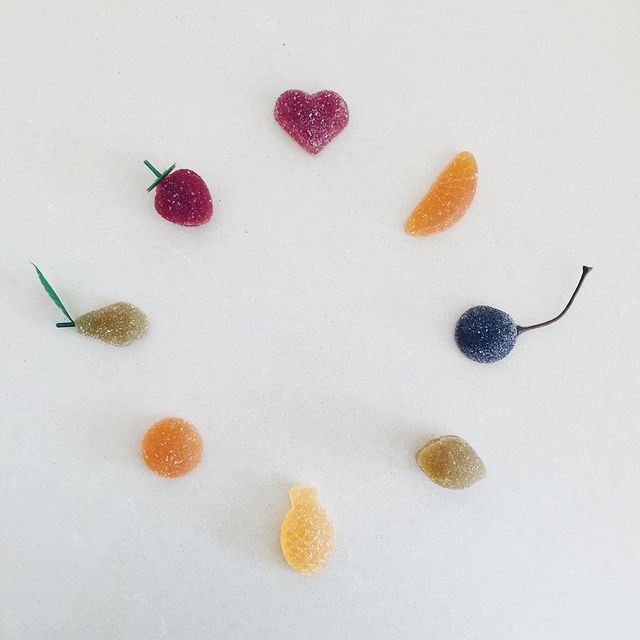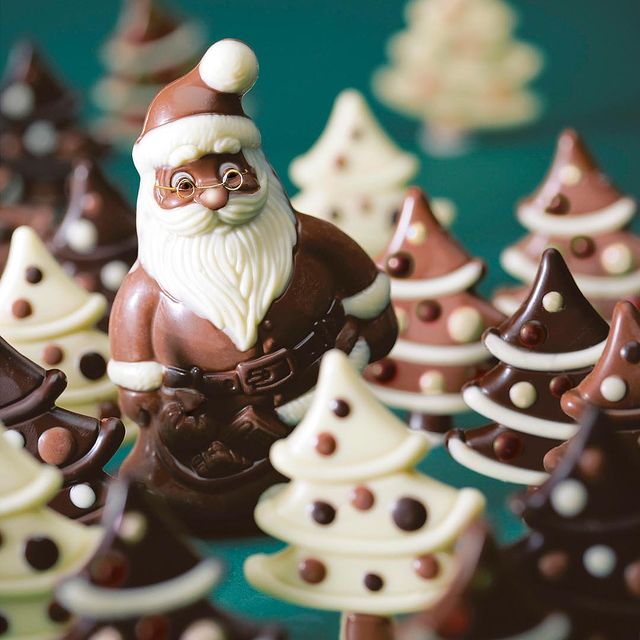 Seasonal Collections
Nirvana also has a vast range of seasonal collections which include both chocolate and marzipans molded and decorated to fit seasonal holidays, which include winter holidays, Valentine's day and Easter themes. With bulk and case options available, look no further for Belgian chocolate holiday confections than Nirvana. Also available are Organic holiday chocolates, seen in our catalog.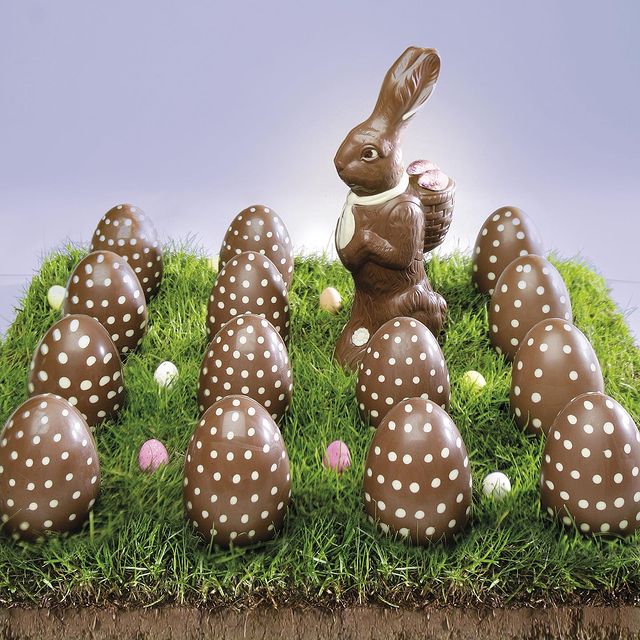 Download & View Our Nirvana Sales Sheet