Surreally Good Treats
Barú is a young Belgian company that builds on the Belgian chocolate heritage in a playful and original way.
Barú is whimsical, a little rebellious and big fans of Belgian surrealism. Their ultimate goal is to continuously surprise and amaze their fans with innovative treats.
From Dreamy Chocolate Hippos and Swirly Hot Chocolates to now-famous Fluffy Marshmallows, Barú creations are the ultimate indulgence!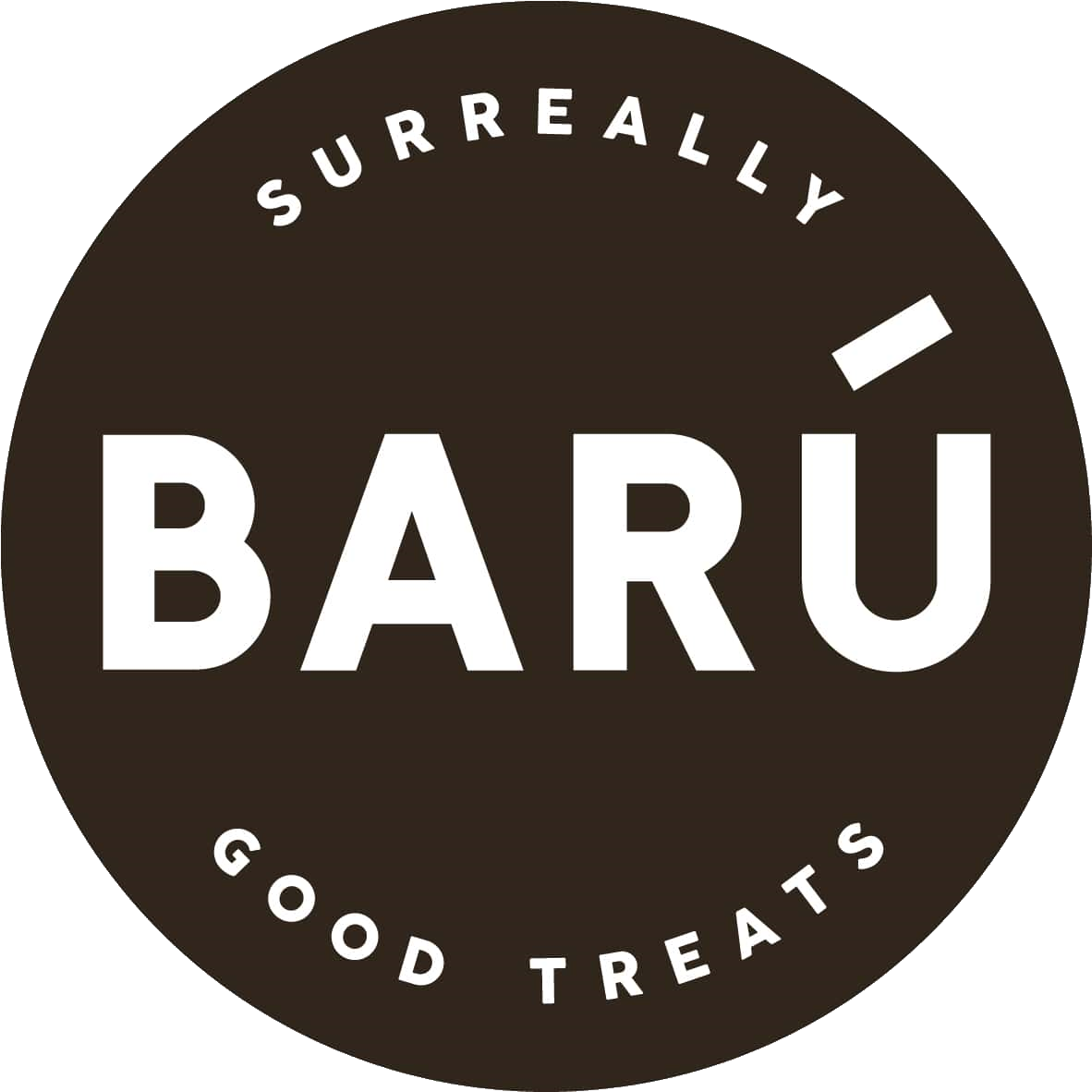 How they Do It
Barú wants their fans to experience a moment of amazement and delight. The daily efforts are focused on creating delicious sweets & treats, packed with wonderful, natural ingredients.
They love authenticity and value traditional production methods. Barú distances themselves as much as possible from artificial colors and flavors, and use only genuine fruit, bourbon vanilla, honey and other pure products.
Only the best is good enough for the fans – from chocolate to packaging.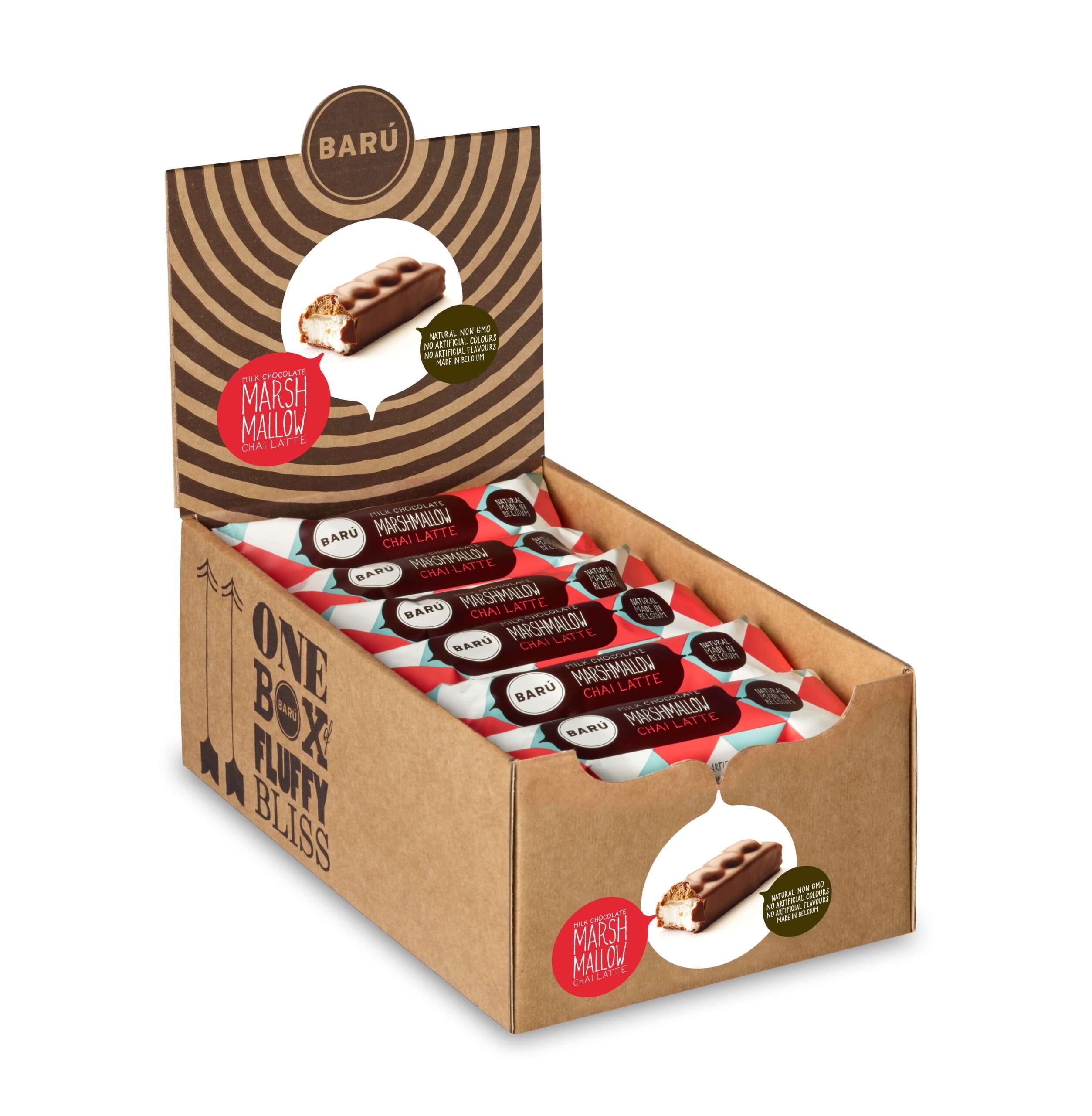 Chocolate Marshmallows & Bars
A wonderfully soft vanilla cloud lies hidden inside a crispy coating of milk and dark Belgian chocolate. One crunchy bite and you'll find yourself in chocolate heaven. Our 'fluffy mallows' contain only natural ingredients, from bourbon vanilla to solid honey.
And let's not forget the decadent toppings like caramel with sea salt or raspberry pieces. Delightfully crispy on the outside and wonderfully soft on the inside, our sweet clouds are the ultimate treat.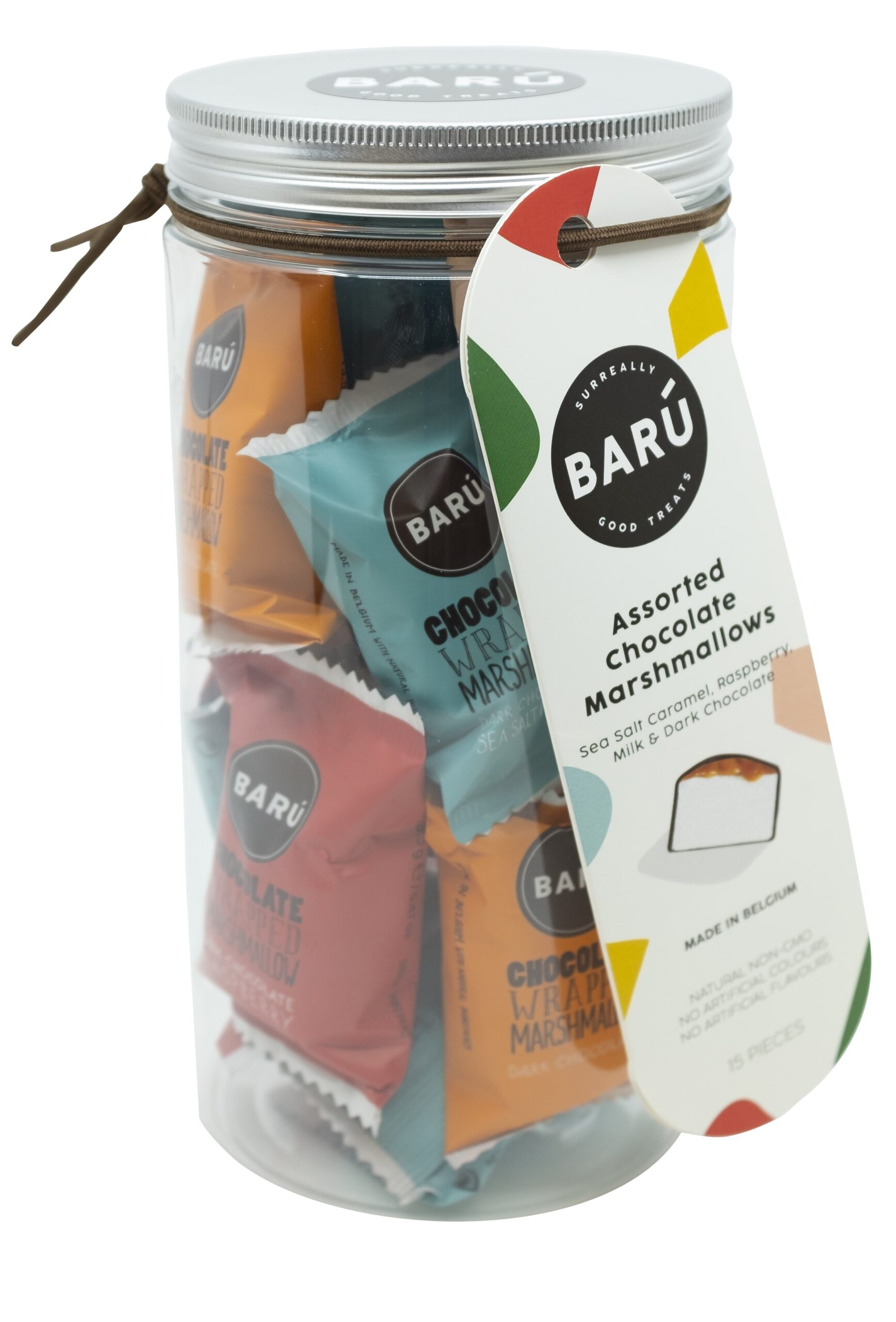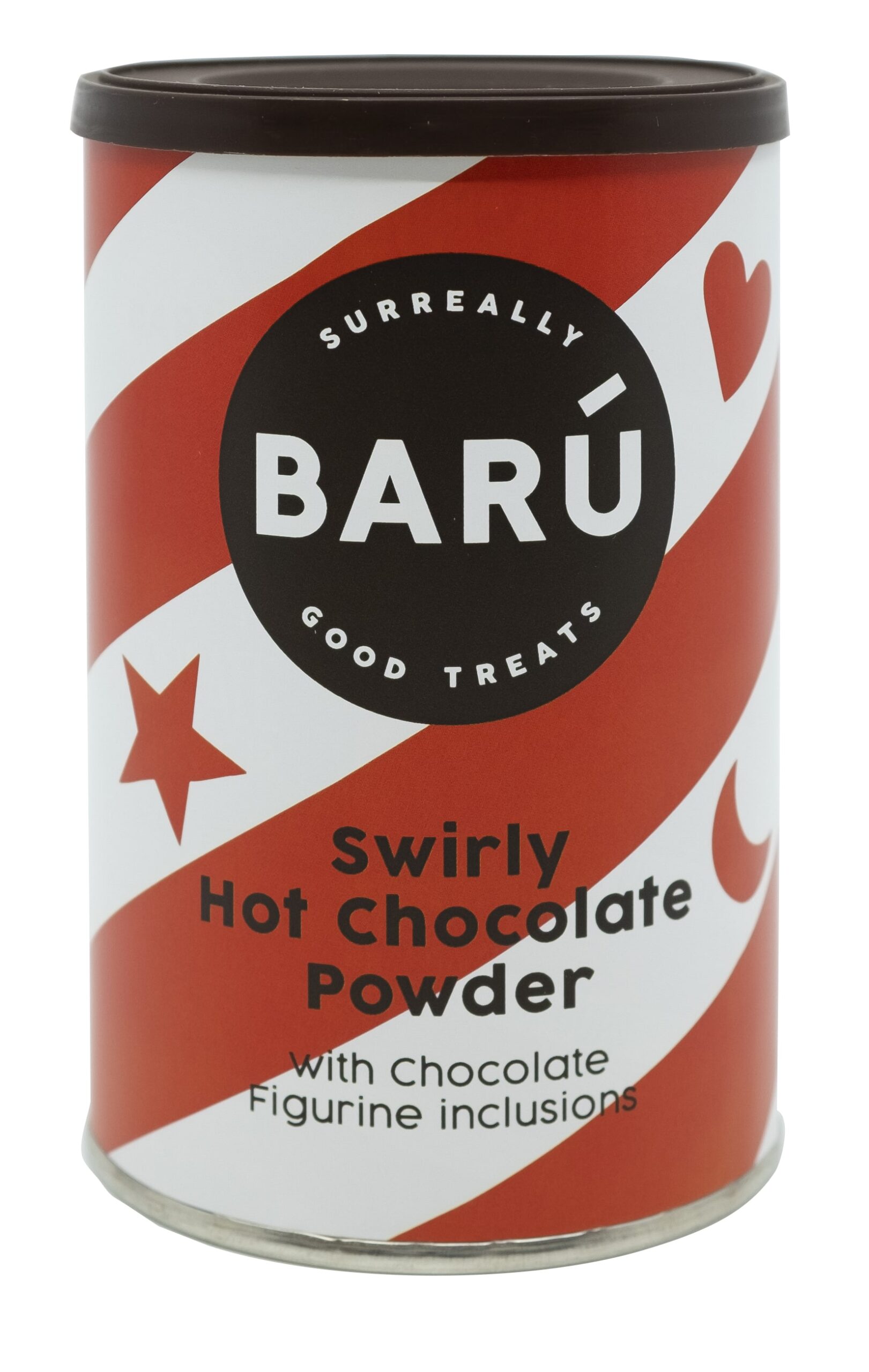 Hot Drinks
Our whole milk cocoa powders and chai lattes have wonderful surprises in store for you, from mini figures in dark chocolate and pieces of salted caramel to marshmallows and more – everything you could possible need to dream away with a cup of hot delight in your hands.
Our powders can also be prepared with soya milk, coconut milk and other milk alternatives.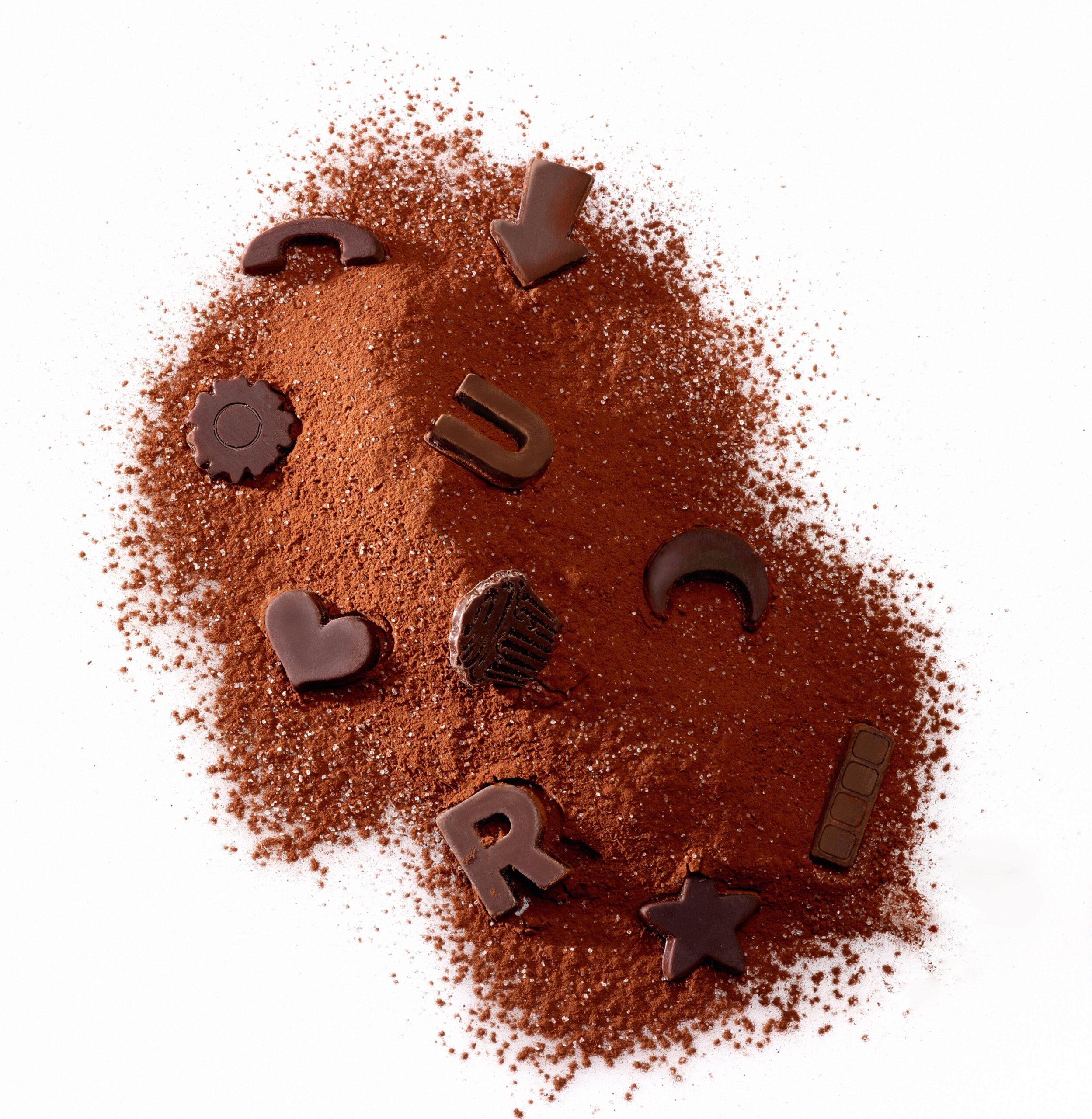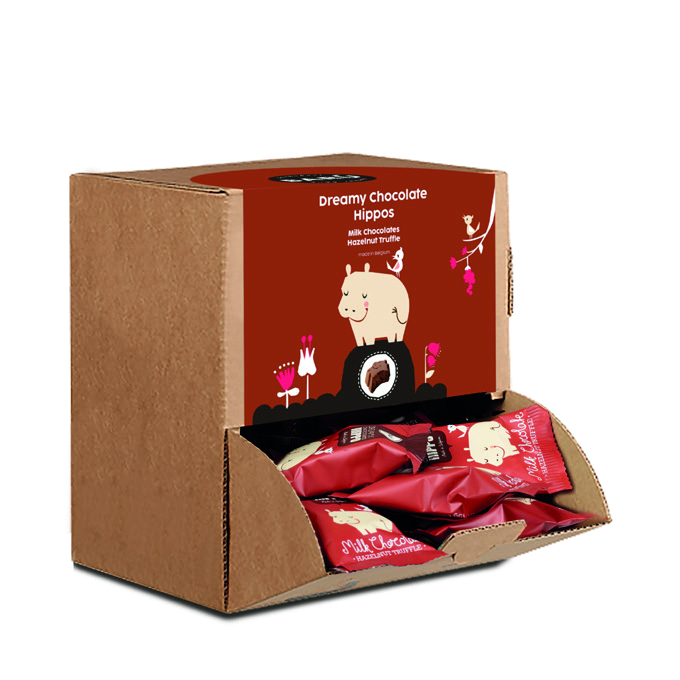 Dreamy Chocolate Hippos
Did you know that the famous big hippos also come in a cute mini version? These mischievous pygmy hippos live in West Africa under the dense canopy of the jungle.
Our 'dreamy' pygmy hippos have filled their tummies with mouth-watering salted caramel, hazelnut truffle and nougat pieces. Covered in milk or dark chocolate, they're simply irresistible.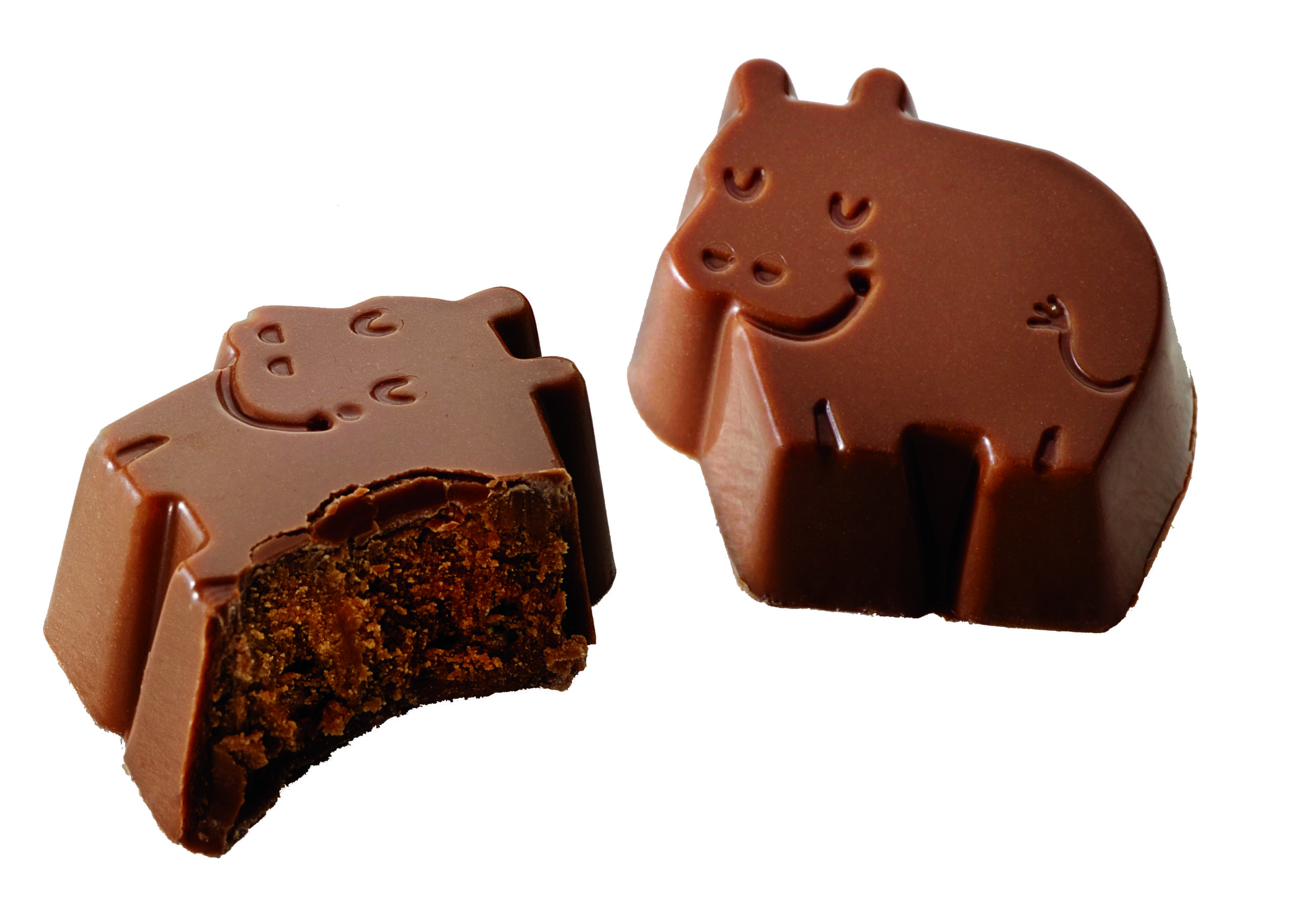 Bonkers Bars
Who said ideas have to be brilliant or bonkers? At Barú they can be both!
Whether it be favorite biscuits or savory snacks, Barú loves mixing flavors and combining them with rich Belgian chocolate. This way, they can see what tastes great (and what doesn't!).
Inclusions include pretzels, cookies, popcorn, caramel, mallows, it's all in here somewhere. Some even may say these are Bonkers (in a good way)!
Download & View Our Barú Sales Sheet
Discover Mallow Puffs, Barú's Vegan Offering
… their Dreamy Chocolate Hippo is not just any hippo? A pygmy hippopotamus is a lot more headstrong and faster than you might think and is a land animal that spends most of its time in the water. A surrealistic animal in other words – just their style.
…hippos are not the only ones Barú loves, they are also fans of monkeys and magpies? Monkeys are mischievous and magpies are quirky, wonderful birds that are extremely inquisitive. Migie and Wilbur keep them company in the office.
… their chocolate marshmallow bar was the first of its kind? A fluffy bar with a mouth-watering filling dipped in chocolate that was just waiting to be invented!
… marshmallows were first created as a cure for a sore throat? The medicinal power of the 'marsh mallow' plant (Althaea Officinalis) was discovered by the Ancient Egyptians. To cover up the bad taste of the medicine, they added sugar. Those Egyptians sure were clever!