MIA's Story
The idea for MIA started with co-founder couple Brett Beach and Sarah Lescrauwaet and grew thanks to contributions from a group of individuals united around a passion to create delicious foods that bring prosperity to communities in Africa.
Having lived in Africa for more than 7 years and working with numerous food producers, they wanted to create a brand that would put communities from the continent front and centre. It is the injustice that sees Africans produce 70% of the world's cocoa and less than 1% of finished chocolate that inspired them to make each and every value-added MIA product start to finish in Africa.
What started as an idea is now a cause that is shared by friends, family and customers around the world, a shared cause to make delicious chocolate that improves lives.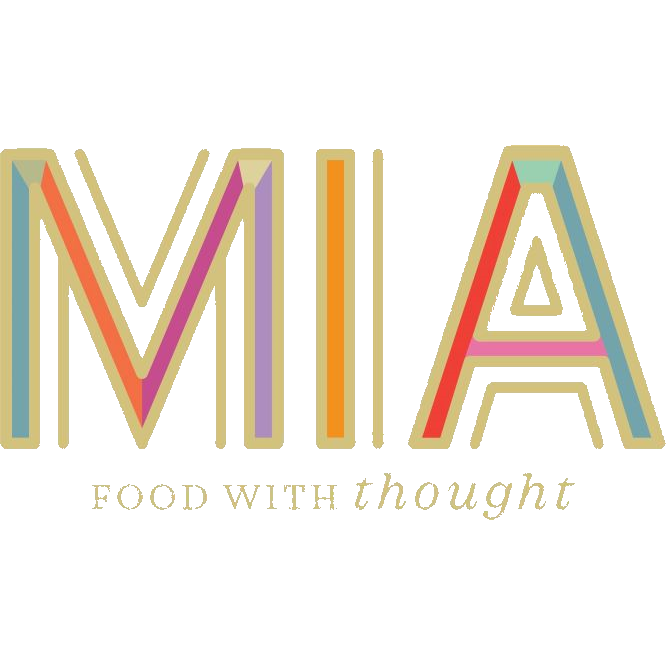 Fine Flavor Cocoa
Africa is home to a wonderfully rich variety of natural food resources, and MIA is constantly discovering delicious new ingredients for their recipes. They avoid the use of GMOs and artificial flavors or preservatives, and champion taste by working with the freshest, best local ingredients wherever possible.
Exceptional cocoa genetics and an ideal climate paired with Madagascar's small-scale farming tradition has earned Madagascan cocoa the classification of a fine flavor crop from the International Cocoa Organization. This flavor-based classification is awarded to just 10% of global cocoa production. MIA chocolate is produced with this fine flavor cocoa sourced directly from independent farmers in the Sambirano Valley of Northwest Madagascar.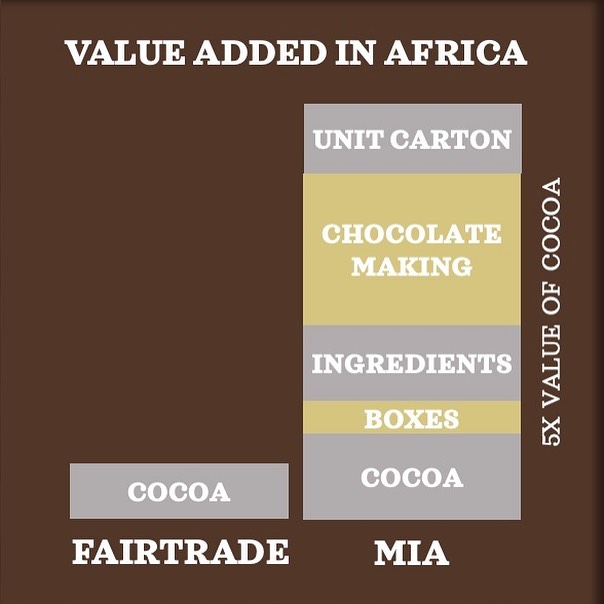 The MIA Mission
Each and every item that carries the MIA name is entirely crafted by communities in Africa. In the world of chocolate, the MIA approach stands in stark contrast to 99% of products on the market that are made far from the cocoa source, limiting impact to farmers. MIA is made from bean to bar in Africa to create five times more value than the export of raw cocoa and support skilled jobs in the process, from chocolate making to printing to the service industry.
MIA is honored to collaborate with Proudly Made in Africa to ensure that products aren't just made in Africa, but are primarily done so with locally sourced ingredients and materials, creating more jobs on a continent where a single income can support an entire family.
The MIA Approach has earned the brand a top 3 ranking in Ethical Consumer magazine review of 47 brands. Download the latest impact report to learn more about the difference you can make by carrying MIA here.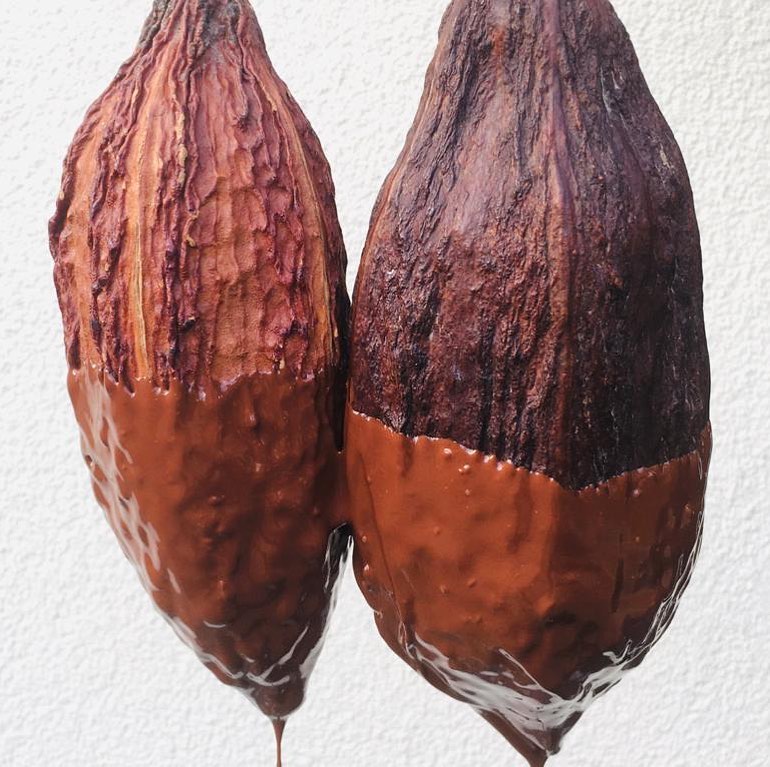 1 For Chocolate
In MIA's collaborations with African communities, they often learn of projects that can either help protect a local endangered species, create a healthier environment or improve a community's livelihoods.
This is why MIA created 1 for Change: a dedicated African community programme which dedicates 1% of all MIA sales to development projects in places where a little can go a long way. In addition to a number of one-off projects, 1 for Change supports two perennial initiatives to promote education and protect the environment in Madagascar.
MIA Green offsets CO2 emissions by planting trees in a national forest to extend lemur habitats and actively involve local communities in protecting their precious forests, a Girls' Education Fund helps vulnerable students realise their academic potential by providing a stipend that covers school fees, school lunch and health care.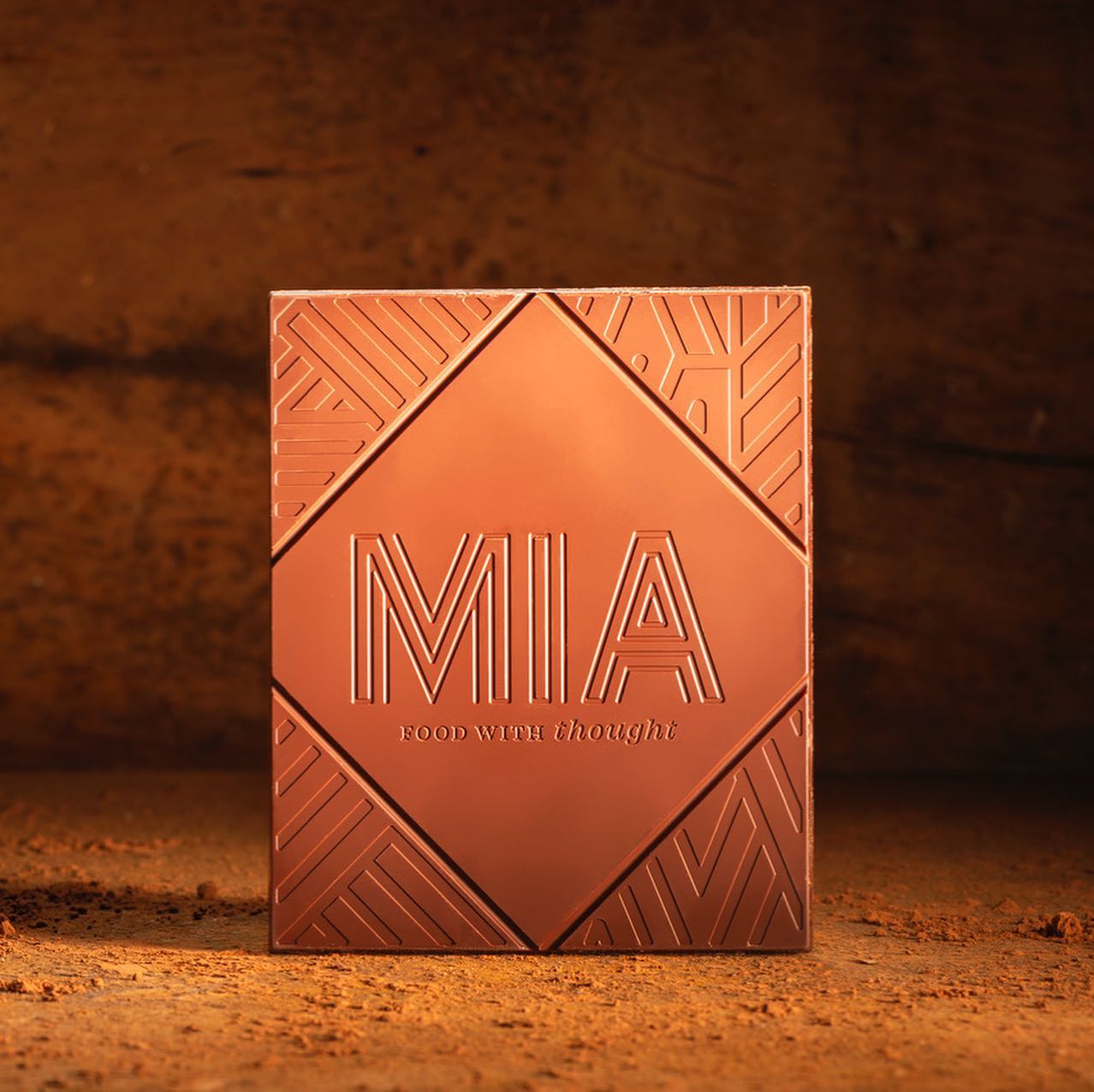 Artisan Chocolate Crafted in Africa
Part art and part science, chocolate making has long been the domain of countries far from the source of the tropical cocoa crop at the heart of this treat, but times are changing. MIA is all about collaborating with the best entrepreneurs on the African continent to produce mouth-watering foods that fulfil the brand promise: amazing flavors that do good.
They are proud to produce MIA single origin chocolate bean-to-bar at the source in Madagascar, with the entire process – from roasting, shelling and grinding to tempering and packaging – taking place under one roof. This way, they can ensure each bar's premium quality and unique flavors of the terroir.
Thanks to exceptional cocoa and expert chocolate making, MIA has received five Great Taste Awards and is recognized as a Great Taste Producer by the Guild of Fine Foods in London. Great Taste Awards include: Candied Orange (65% dark chocolate), 75% Dark Chocolate, 100% Cocoa, Baobab & Salted Nibs (65% dark chocolate) and 65% Dark Chocolate Drops.
Learning From the Past & Creating for the Future
Download & View Our MIA Sales Sheet