The Art of Blending
For two decades, Dolfin's philosophy has been to mix high quality natural ingredients directly into the chocolate mass. Fruits, spices, flowers, or great classics are subtly and harmoniously associated with traditional chocolate.
Innovation is at the heart of the Dolfin spirit, which is why some of their recipes are true gourmet novelties. As travel enthusiasts, their Maîtres-Chocolatiers seek out the finest ingredients, which they select from the best locations that Nature has to offer. They design surprising associations for exquisite and round flavors, devoid of sugar and fat. To satisfy you is Dolfin's daily wish; at Dolfin, they are committed to providing you with impeccably fresh chocolates.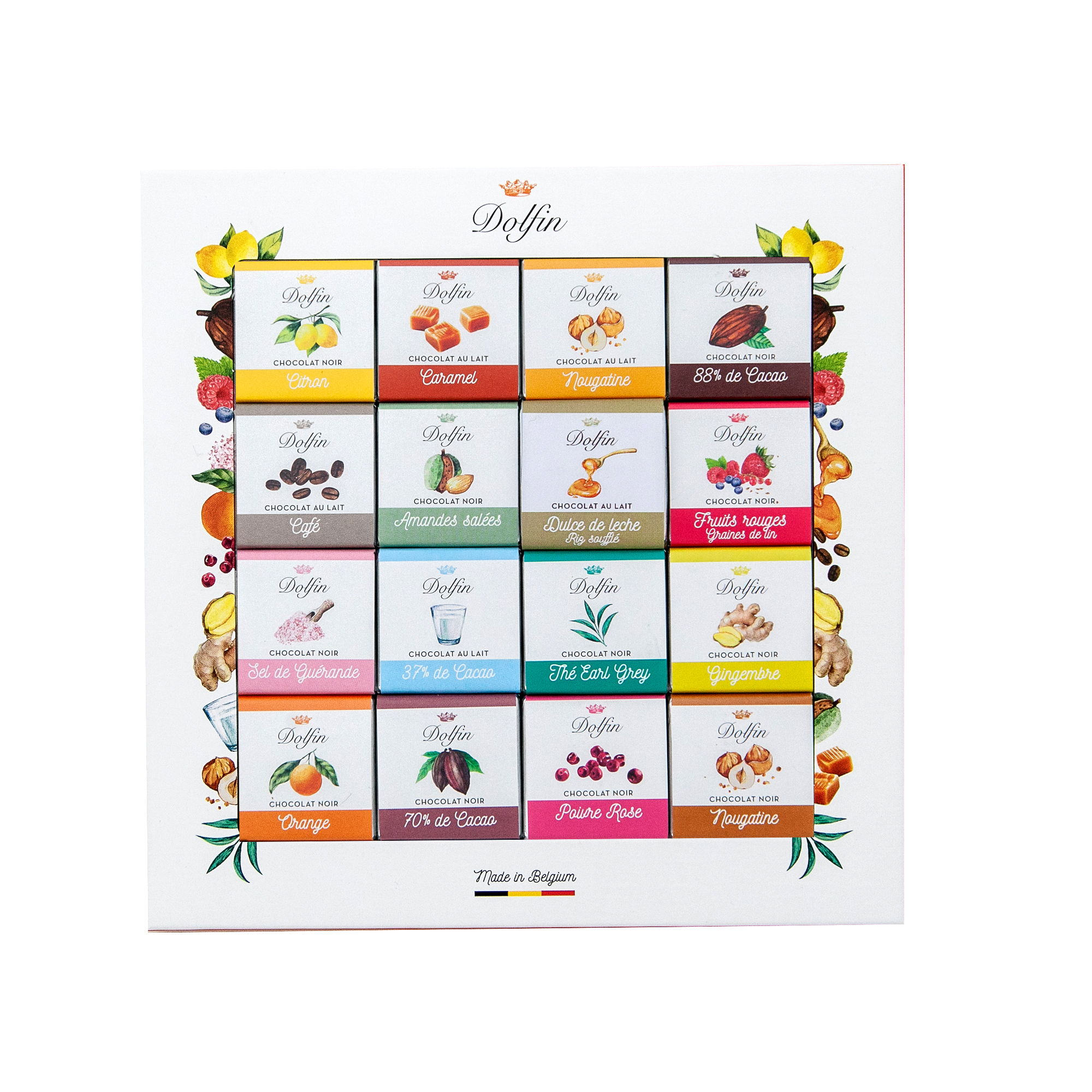 Neopolitain Assortments & Chocolate Squares
Dolfin's pre-made chocolate assortments are stunning assortments of Dolfin's various chocolate blends. Available are Panache, Sugar & Salt, and a Spice assortment. Also available are bulk container of neopolitains, or 5g chocolate squares, and are approximately 1800g.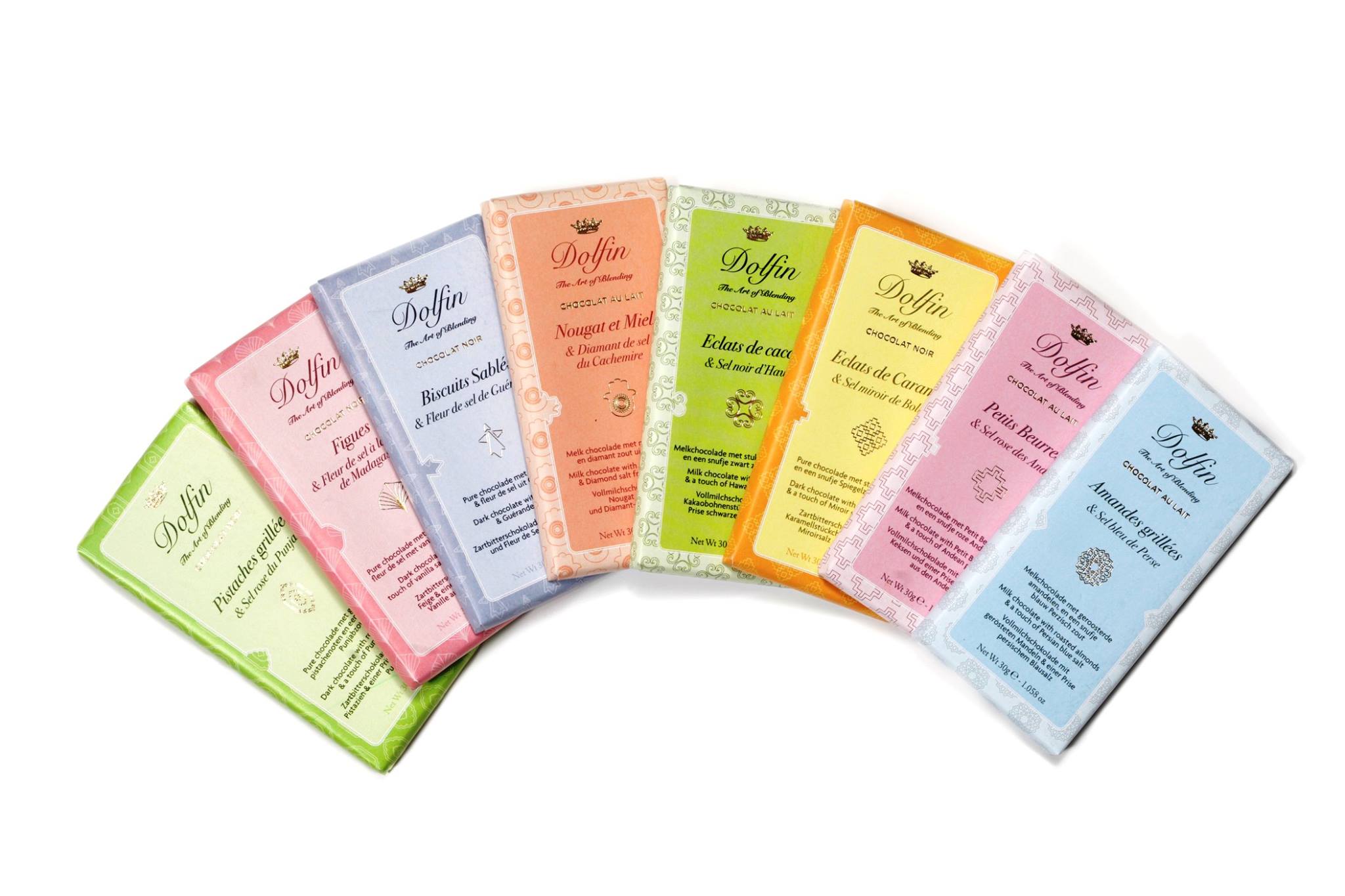 Mini Chocolate Bars
Also available are Dolfin's 30g chocolate bars with salts mixed in from across the globe. These sweet and salty tablets perfectly blend both milk and dark chocolate with rare salts, available in display cases, and 25-bar cases.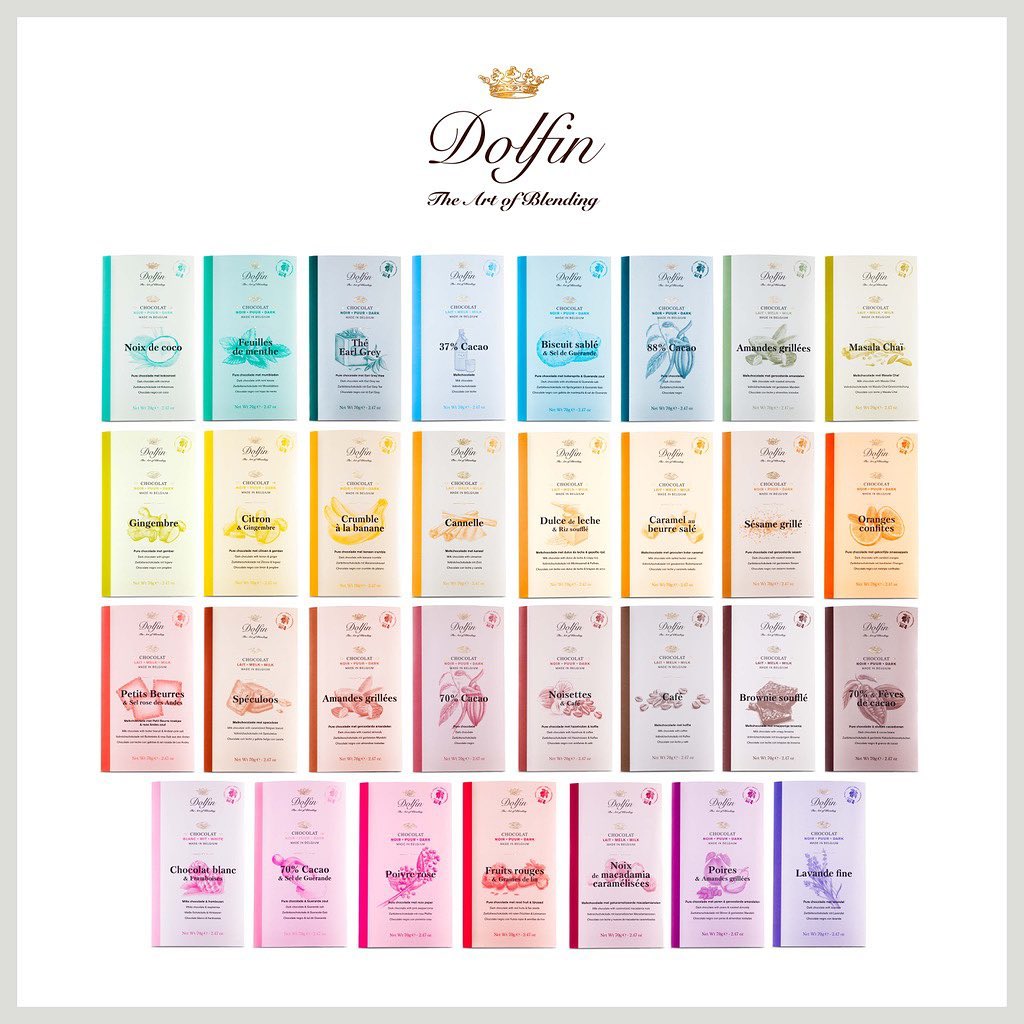 Chocolate Bars
The 70g chocolate bars are redesigned for 2021, with a new clean look, reducing the plastic use from their old packaging. Each Dolfin chocolate bar has its own unique flavor combination, while also producing pure chocolate bars. From white chocolate with raspberries to pure 88% dark chocolate, the vast range of selections is perfect for all tastes. 
Download & View Our Dolfin Sales Sheet